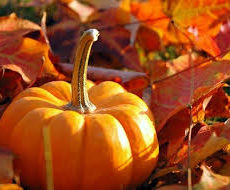 Come  out  and  Celebrate  Fall!
Help us raise funds for
Operation Christmas Child!
Invite your friends!  Open to the public!
Pop-Up Farm Market & Charity Raffle!
Wear your costume, play fall games and enjoy the afternoon with friends. A few of the games: Candy Hunt, Acorn Race, Fall Bowling, Scarecrow Ring Toss, Hat on the Scarecrow, "Apple" Picking, Fall Obstacle Course, Pumpkin Bean Bag Toss, Needle in a Haystack, Corn Pool, Pop the Balloon Race, Wagon Ride, swings and enjoy light refreshments.
To cover the cost of supplies, candy and refreshments:
$5.00 per child 2 & up to 12. Cash Only prior to 10/12
$6.00 per child 2 & up to 12. Paypal invoice
$7.00 per child 2 & up to 12.  Cash Only at the Door
All proceeds and additional donations will go to
Please register & pay for your tickets prior to the event. Please pass it along to your friends. This way we can have enough supplies & candy available. Thank you!
Fill out the Seasonal Party Waiver located here:
KW_Party_Waiver
Pop-Up Farmer's Market
Kilmer Orchards & WVU Extension
Every child that attends Kid's World will receive $8 voucher coupons to use at the Fall Party for fruits & vegetables!
Charity Raffle:
You can purchase them now through 10/31.
You don't have to be present to win. (Save your ticket.)
Raffle prizes donated from area businesses include:
* Orr's Farm Market: Fall Basket
* Texas Roadhouse: Dinner for 2
* King's New York Pizza
* Kitzie's of Inwood
* Mission BBQ in Winchester, VA: $20 Gift Card
* Olive Garden
ALL DONATIONS SUPPORT Operation Christmas Child!
Place your ticket into your desired prize. Buy several and split into your choice of prizes!
Donations:
$22 fills a shoe box for a precious boy or girl and ships it to them. $13 will fill a shoe box for a boy or girl. $9 will ship a shoebox to a child. $5 will help buy supplies. Please help us raise money to send at least 100 shoe boxes this year.