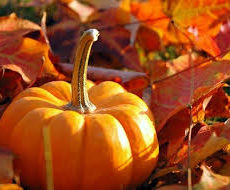 Cancelled
We are sorry to say that our Annual Fall Party is Cancelled.
It has been a good 10 years serving.
Help us raise funds for Operation Christmas Child!
Invite your friends! Open to the public!
Charity Raffle!
Gear up for Fall with your family, play fall games, enjoy the afternoon with friends, & help an awesome cause! A few of the games: Candy Hunt, Acorn Race, Fall Bowling, Scarecrow Ring Toss, Hat on the Scarecrow, "Apple" Picking, Fall Obstacle Course, Pumpkin Bean Bag Toss, Needle in a Haystack, Corn Pool, Pop the Balloon Race, swings and enjoy light refreshments.
To cover the cost of supplies, candy and refreshments:
$5.00 per child 2 & up to 12. Cash Only prior to 10/11
$6.00 per child 2 & up to 12. Paypal invoice available until 10/11
$8.00 per child 2 & up to 12. Cash Only at the Door
All proceeds and additional donations will go to
Please register & pay for your tickets prior to the event. Please pass it along to your friends. This way we can have enough supplies & candy available. Thank you!
Fill out the Seasonal Party Waiver located here:
KW_Party_Waiver
Charity Raffle:
You can purchase them now through 10/31.
You don't have to be present to win. (Save your ticket.)
Raffle prizes donated from area businesses include:
ALL DONATIONS SUPPORT Operation Christmas Child!
Place your ticket into your desired prize. Buy several and split into your choice of prizes!
Donations:
$25 fills a shoe box for a precious boy or girl and ships it to them. $15 will fill a shoe box for a boy or girl. $9 will ship a shoebox to a child. $5 will help buy supplies. Please help us raise money to send at least 100 shoe boxes this year.