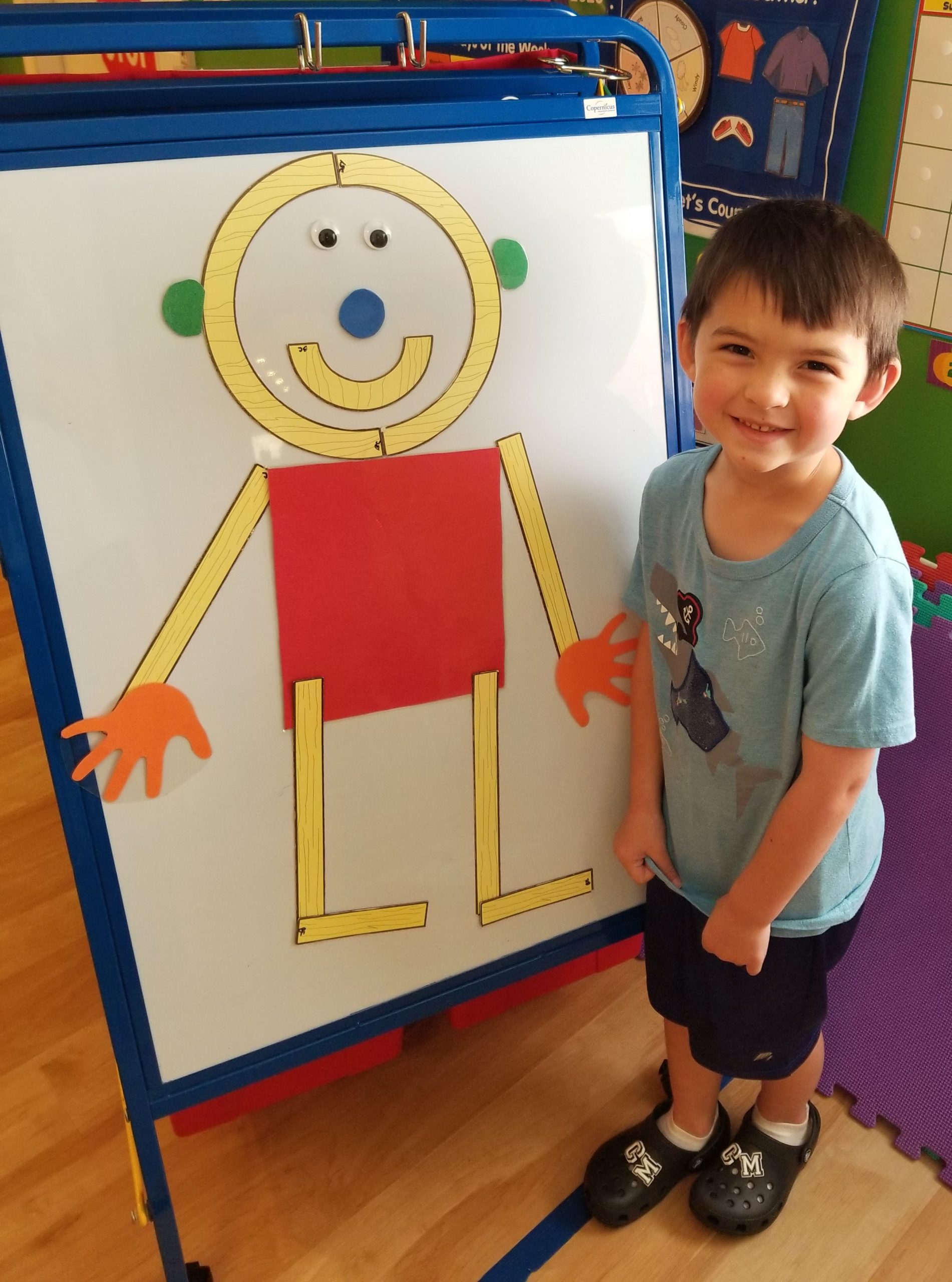 Are you looking for an educational preschool that focuses on your child's learning and development to prepare them for school? We use a hands-on approach to learning in a multi-sensory environment.
Our staff focuses on how your child learns to maximize their learning in a safe and loving environment.
Contact us today for a tour to get your child's education off on the right start! Register today!
Open Enrollment for 2022-2023
3 Day Program: Monday, Wednesday, Friday
2 Day Program: Tuesday, Thursday
Our preschool programs are designed for children 3-5 years of age. The preschool programs will run from 8:50am-12:20pm. The program will be based on various themes throughout the year. Snacks are included daily.
Info about the preschool:
The Preschool Program is based on student directed and teacher directed methods. Students will have the opportunity to explore through centers and whole group activities using a multi-sensory approach. Kid's World will have student and teacher directed small groups. The students will learn beginning reading and math skills along with social/emotional objectives. Science and social studies objectives will be presented throughout the year. Kid's World uses a variety of proven programs in our preschool. Come in and see for yourself!
Criteria for the program:
Children must be 3 years of age
Copy of child's vaccination records or alternative vaccination plan
Children must be potty trained (or almost fully trained)
Recent health evaluation
A Typical Day in our Preschool Program
8:50-9:00 Children's Arrival/Table Activities
9:15-9:30 Circle Time
9:30-9:45 Math/Language Hands-on Lesson
9:45-9:55 Restroom Break/Hand Washing
10:00-10:15 Snack Time
10:15-10:30 Storytime/Share Time/Kid's World Bags
10:30-10:50 Free Play/ Outside Play
10:55-12:05 Learning Centers/Art/Small Groups/Dramatic Play (A)
12:05-12:10 Clean-Up
12:10-12:15 Closure Activities
12:15-12:20 Departure
Activities during the Preschool Day
Circle Time
Activities are weather, calendar, story time, show and tell, games, songs, musical instruments, finger plays, conversations, and other activities for the group to enjoy together.
Learning Centers
Children will have an opportunity to choose a variety of activities every day, including manipulative items, dramatic play, blocks, reading corner, science corner and cooperative play. This time is also for the creative activity of the day, connected with the day's lesson plan.
Small Groups
Teachers will have an opportunity to focus on a particular skill with a small group of children together. Students will have the opportunity to share their learning with the teacher.
Arts and Crafts
Children will have the opportunity to create with a variety of materials. Arts and crafts will work on fine motor and hand-eye coordination skills.
Storytime
Children will have the opportunity to listen to a variety of stories geared around the various themes. Stories will develop listening skills, comprehensions skills and develop a sense of joy for reading.
Outdoor Play/Indoor Play
Children are encouraged to socialize with their peers and develop their creativity through outdoor play. We will provide equipment which includes swings, interlocking blocks, panels and posts to build, a pebble box, various balls and an art studio. If the weather doesn't permit, children will be able to play indoors. We will not go out for a lengthy time if it is raining, snowing or too cold. The staff will decide to limit outdoor play due to weather or safety concerns.
Restroom, Hand Washing, & Snack Time
Children can go to the restroom any time during the day. Teachers take all children to the restroom before snack, to make sure all hands are washed.
Snack time gives children an opportunity to talk together as a small group, have prayer, practice manners, share and participate in cleaning up. Nutritious snacks will be provided each day. There will be opportunities for the children to complete cooking recipes during some classes.